Introducing Echo...
Echo is an easy to use, powerful web SMS service to send and receive business SMS online.
With a straightforward and intuitive interface, you can be up and running within minutes.
Echo. The killer features.
Power & simplicity. For what you need from a web SMS application.
Connect to your customers with bulk SMS.
Anyone. Anytime.
Manage your contacts and send bulk SMS in one easy-to-use interface. With the ability to upload contacts from various file formats, create groups, and import contacts from other applications, you can be sending SMS to groups or individuals within just a few clicks. You can schedule all of your SMS messages - appointment reminders, promotions and notifications in advance to ensure that messages are sent at a specific date and time.
VMNs & Short Codes.
The choice is yours.
To receive SMS you can use a VMN or SMS Short Code. A Virtual Mobile Number is an 11 digit number that allows you to receive SMS back to your Echo inbox, ideal if you'd like your customers or staff to reply to messages you send out. SMS Short Codes are 5 digit SMS text numbers (e.g. 51444) these are widely used in SMS marketing campaigns.
From address.
Boost brand recognition.
Your SMS can be delivered to people's handsets with a friendly from address – not an anonymous mobile number – so your brand is protected and your open rates maximised. From addresses are free of charge to use and you can change the address easily or choose to use a VMN instead, whenever you need to.
Personalisation & message templates.
Transform communication.
Sending personalised SMS messages allows you to make your text messages more engaging and informative to people, such as: names, dates and times. If you're sending a large number of relatively similar text messages, having to type each one out individually can be very time consuming. SMS message templates are quick and easy to build and are great for maintaining consistency, avoiding spelling and grammatical mistakes and saving time.
Voice messaging.
Build smart communications.
With voice messaging you can send an audio message to either a landline number or mobile phone. Our service allows the destination number to be retried if it's engaged or unavailable. This smart retry strategy makes voice messaging ideal for mission critical, emergency messaging, when you need confirmation that your message has been received.
Reporting in real-time.
Simple.
Echo enables you to automate and manage every campaign, analyse the results and optimise as you go. We provide free delivery reports to help you gain insights into who receives your SMS messages and which type of messages get better responses and feedback. You can also use this information to help clean your database up.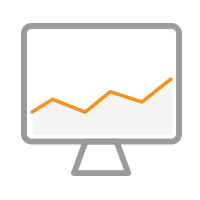 Echo. Frequently asked questions.
At Esendex, we pride ourselves on our security and reliability and have taken a number of measures to protect all data to the highest standard.
We are ISO27001 certified – an independent security standard setting a framework for establishing, operating, reviewing and improving Information Security Management. This ensures all customer data is protected to the highest standard, so you can rest assured that all your details are safe with us.
Can I send SMS and be GDPR compliant?
The short answer is yes; if your message is transactional (i.e. an appointment reminder, delivery notification, business continuity or staff rostering), or a marketing message intended for people with whom you have an existing customer relationship, you can continue to send SMS without needing consent (you must, of course, provide an opt-out on all marketing messages).
When it comes to people with whom you do *not* have an active customer relationship, text message communications fall under the same PECR requirements as email communications. You should get permission from prospects to receive SMS notifications prior to any sends, as well as providing opportunities to change their preferences and opt-out at every opportunity. For more information on how to stay GDPR compliant with SMS take a look at our guide.
How many characters can I use in a message?
1 message can contain up to 160 characters – struggling to fit everything in? Esendex offer the option to send up to 612 characters by splitting the message into 4 parts.
How can I see if messages have been delivered?
By logging into your account you can get a real-time notification status making it easier than ever to track your messages.
Can I have multiple users on a single account?
Absolutely, you can have as many users as you need on each account; each user will have a separate username and password for maximum security. For each message sent the username will be visible, allowing you to track who sends each message.
How many messages can I send?
You can send as many messages as needed, so no matter how big or small your business is, our platform can handle it.
Discover more in our customer stories, white paper and FAQ pages.